Internships
An Internship With a Future
Since 1967, Northwestern Mutual's Internship Program has provided over 20,000 students from all over the country an unmatched opportunity to learn more about themselves, the world of business and a financial services career.
Our internships provide a great chance for students to combine what they've learned in the classroom with a real-life look into what they could truly make of themselves. You'll have the chance to work in a real-world business environment and earn performance-based compensation.
Whether you know where your college education is taking you or you're still keeping your options open, you owe it to yourself to see if Northwestern Mutual - Southwest's Internship Program is right for you.
After completing the internship, the knowledge you have gained, coupled with the opportunity to work for Northwestern Mutual - Southwest as a full-time Financial Representative, can lead you to a profitable and fulfilling future.
Northwestern Mutual - Southwest office recruits and actively participates in many career centers at the following colleges and universities in Arizona, New Mexico and West Texas:
If you're ready to be your own boss, set your own hours and make a positive impact on people's lives everyday, then turn your dreams into reality and find out what a career as a Financial Representative or Intern with Northwestern Mutual can do for you,call us at (602)808-3400.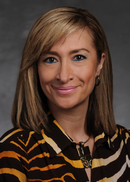 Natalie Rios
Chief Recruitment Officer
natalie.rios@nm.com
Office 915-503-2325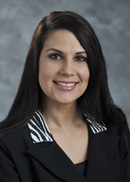 Millie Salguero
Director of Recruiting
millie.salguero@nm.com
Office 505-872-7828